Mouthboxx is creative expression

+

non- traditional RDH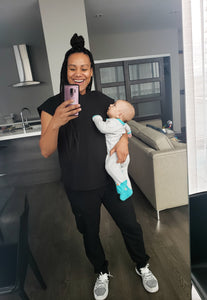 I wanted something more.
I love dentistry but I wanted to include other dreams and goals into one place. I wanted to reach further into my capabilities and I didn't want to rely on others to provide it for me.
I found this path by mistake, my IG @mouthboxx was created to be a way for my presentation attendees to follow me and any new projects I had coming up. A live business card. Mouthboxx has now turned into a passion project of all the creative things I have had in my mind as well as the overall journey of a non-traditional RDH career.
There is a lot more to come.
Watch and see.
xx, Fiona
@mouthboxx
Shop Now